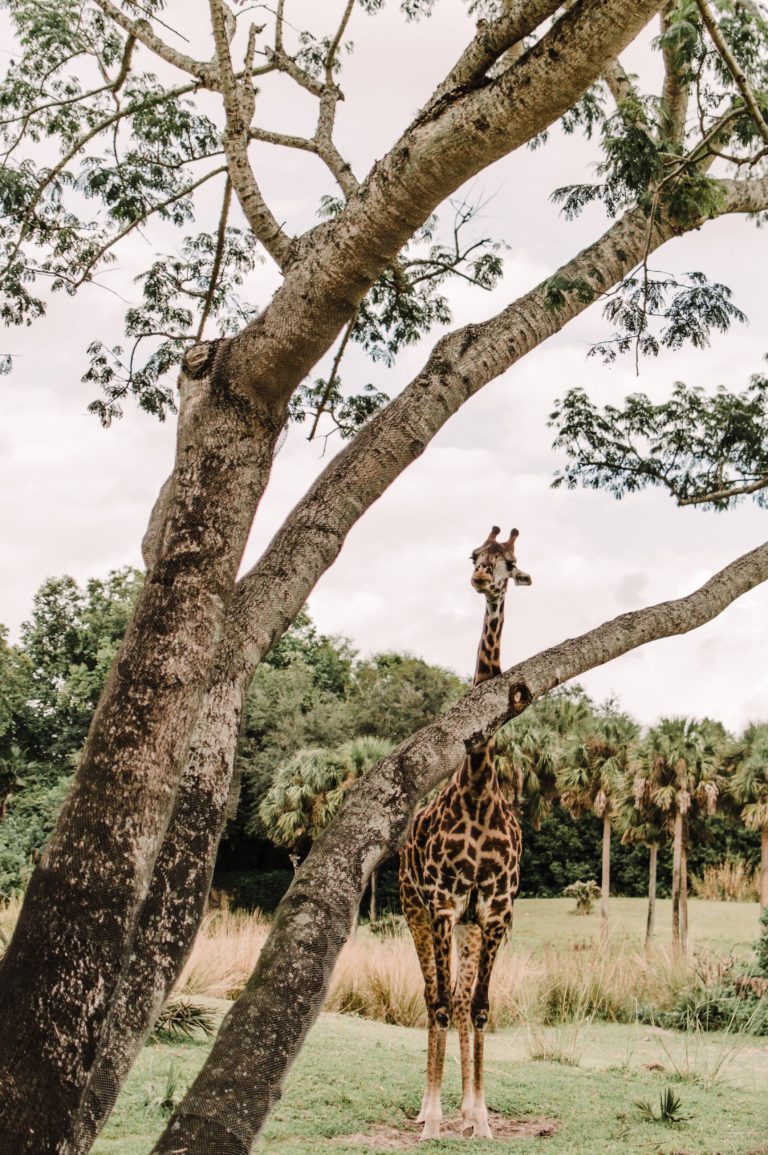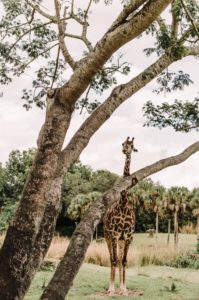 Animal Kingdom sits southwest of Magic Kingdom, and it's a great haven for things with adult-appeal. It's pretty far off on its own, due to the sheer size (in fact, it's the largest theme park in the world, spanning 580 acres). In our opinion, this is a super adult-friendly park, and is absolutely worth visiting.
The park has a few sections: Asia, Africa, Pandora and Dinoland (which is for kids, so we aren't covering that here).
Each country is very immersive, with painstaking detail to decor and setting, plus the bonus of deeeeeeeeelicious food options! There are frequently very tranquil spots to grab a drink, enjoy the breeze, and simply take your time soaking it in. The feel is much less busy than something like Magic Kingdom, and it isn't hard to see most of the attractions in one day. It's a really great place to spend a day where you're likely to forget you're even at Disney World.
You can't walk to it, but you can hop a fairly short bus ride to Animal Kingdom Lodge for another batch of outstanding restaurants, if that's your thing!
Recommended Animal Kingdom Rides
Pandora: Flight of Passage
Type: Thrill Ride/3D Large Screen Simulation
FastPass+: Yes, if you can actually get one
Widely hailed as the best ride Disney World has made yet, this simulation ride has you riding a Banshee through the world of Pandora.
It's the hardest ride to get a FastPass for (at least until Star Wars Land opens!). Folks have reported that they've had luck getting to the park at opening and walking straight to the ride when the gates open, and waiting less than 30 minutes.
Expedition Everest
Type: Intense Roller coaster
FastPass+: Yes
This roller coaster's claim to fame? You take trip to Mt Everest, where you get to the end of a busted up track. Then, you are released backwards, riding the coaster through the dark part of the inner mountain in reverse.
Coaster lovers frequently cite this as one of their favorites at ANY theme park. Be warned, it's intense. You go upside down, backwards, in pitch black, so you can't see where you're going. I was scared out of my wits, but really enjoyed it. Unfortunately I found up feeling a little motion sick from it – I'm a buzzkill.
If you don't like intense rides, walk right on by this one, but if coasters are your thing, you don't want to miss it. The theming in the line queue alone is pretty impressive.
Kilimanjaro Safaris
Type: Open air slow ride
FastPass+: Yes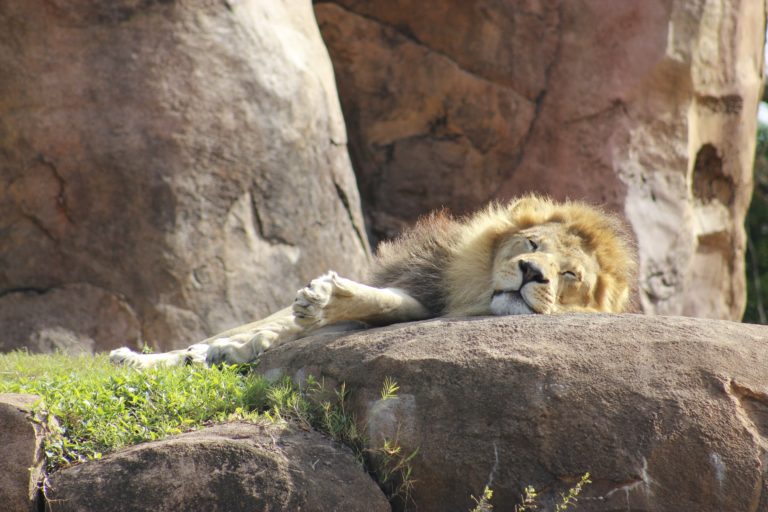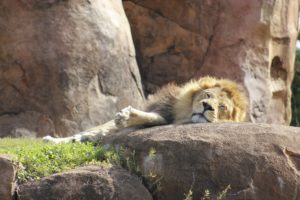 You do NOT want to miss this ride – in our opinion, it's one of the more amazing experiences you'll have anywhere, not just at Disney World. A large vehicle takes you on a tour in the open savannah. Elephants, hippos, giraffes, lions, and a whole bunch of other animals are there along the way, and the guides educate you about the ones you encounter, along with interesting facts about the plant life and habitat they've created.
If this is your kind of thing, we strongly recommend splurging on the behind-the-scenes tour. This gives an in-depth look at how this amazing zoo is run.