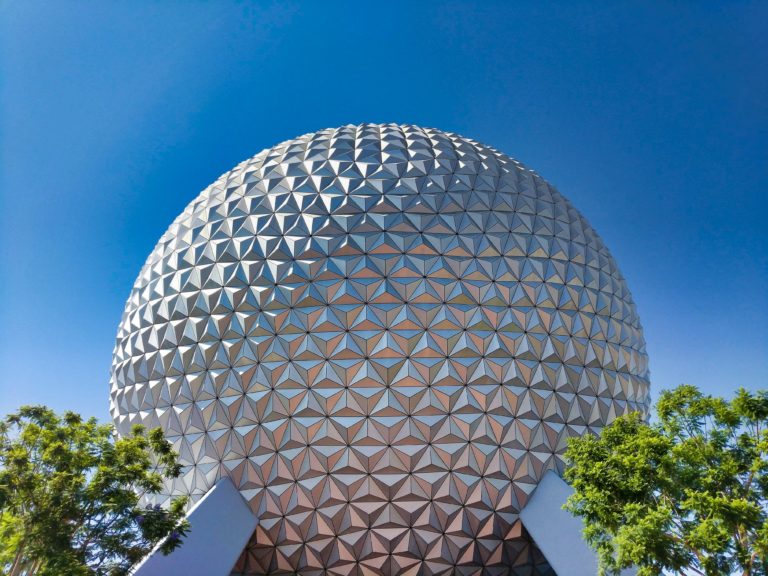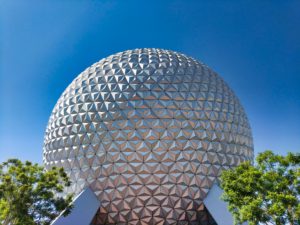 Epcot is generally considered the must adult-friendly theme park of the bunch. It's not as ride-heavy as other parks, but it has some good ones. The biggest draw is the food and drink options, and the generally nice ambiance of the park, especially back along the countries in the World Showcase.
The entrance of Epcot is more science and future-focused, and behind that is the lake, surrounded by World Showcase. This is where the different countries are housed, each with country-specific food and drink options, stores, and multiple street shows throughout the day.
Recommended Epcot Rides
Test Track
Type: High-speed indoor/outdoor
FastPass+: You will need one
This is usually the most popular ride in the park, tied with Soarin' so plan for a FastPass+. This simulated experience of a car test is a fun, high speed jaunt. It isn't exactly a rollercoaster, as it's a car that runs off a slot in the ground. So you never catch any air underneath, but you definitely will in the face! It isn't scary, just thrilling.
Soarin'
Type: Simulator
FastPass+: Yes, and you will 100% need it.
Let me just say: my mom hates rides and SHE LOVES this one. I have never met a single person who hasn't enjoy it.
You will sit down and be lifted upward, your feet dangling below, to simulate a hang-gliding feel as you view a 180 degree, 80 ft tall IMAX screen that glides you around different spots in the world. There's a beautiful score that plays, and you also will experience scents timed to coincide with what you see on the screen. It's a lovely, inspiring ride, with just enough little dips and turns to keep you laughing. Do not miss this one.
Living With the Land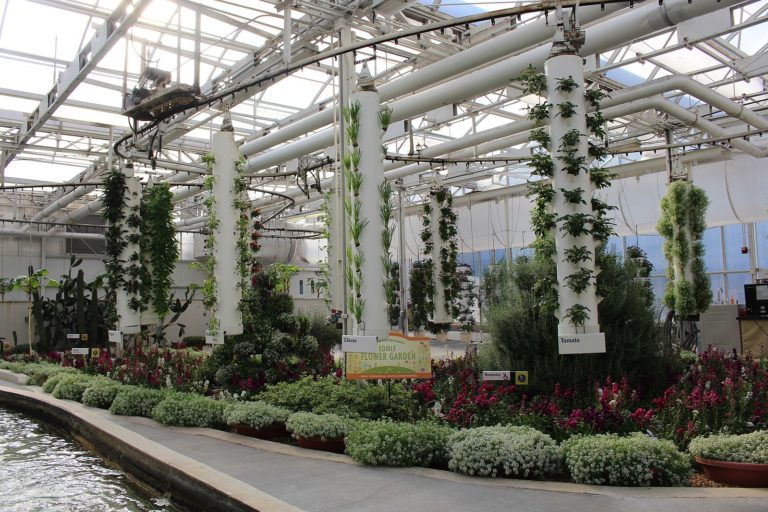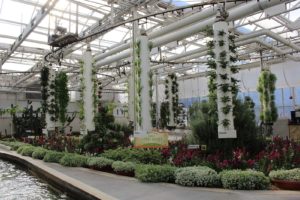 Type: Slow-moving, educational boat ride
FastPass+: You won't need it unless you're there during the busiest times of year.
My husband and I love this one, mostly because the trip through the greenhouse is super-cool. It's educational in nature, showing the relationship between nature and mankind. So it's not a "ride" in the sense of being thrilling, but we are always entertained by it. It's also a nice break if you want to sit and take things in and need to give your feet a rest. You can usually walk on, so it's well worth doing.
Mission: Space
Type: Screen simulation with movement in a room-sized capsule
FastPass+: You won't need one
We can add this to the list of another ride that made me sick. (Don't I sound like so much fun?) Like Tower of Terror, this is a ride that I think is well done, I just wish my body could stand it.
This ride is interesting in that you can pick your experience: orange is super-intense (I didn't even try that version) or green (which is supposedly less intense, but I was still off my game the rest of the day). The orange version takes you to Mars, while the green one is around Earth. You are in a capsule with three people, and the ride is simulated. You basically peer into a screen in front you, which may bother you if you're claustrophobic because it does feel very intense and small.