Will You Like Magic Kingdom as an adult?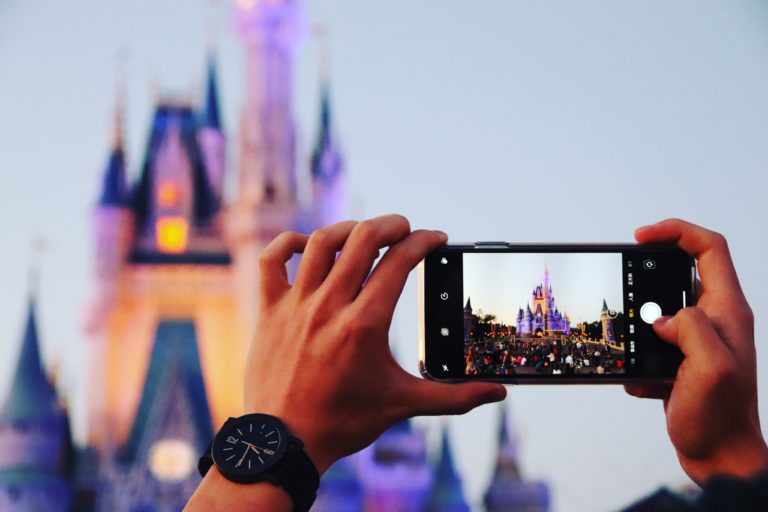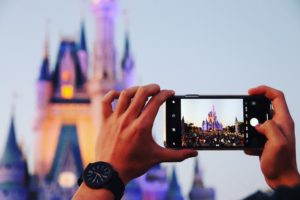 The original jewel in Disney World's crown is the well-loved Magic Kingdom. This is usually the park everyone went to when they were kids – but does it stand up still when you go as an adult?
That really depends on a few factors.
I'm not a rabid Disney fan, but I do love the history of it and the classic cartoons of its time. This means I enjoy the charm and quaintness of Magic Kingdom, and I enjoy the "rides for all ages" because I appreciate the imagination behind what it takes for them to exist.
Magic Kingdom tends to be challenging to enjoy for people who are into thrill rides – it's not that kind of place. There are some faster, fun rides that have height requirements, but you aren't going to get Everest-level coasters here. Magic Kingdom is about easier-going rides, nostalgia, and atmosphere.
Looking beyond the rides at Magic Kingdom
There is some really interesting entertainment in the Magic Kingdom if you go slow and take it in. My husband and I discovered the glass blowing demonstrations at Arribas Brothers on Main Street, and it was fascinating to watch. (They
post what times they'll be doing it, so catch one if you're into watching artisans at work!)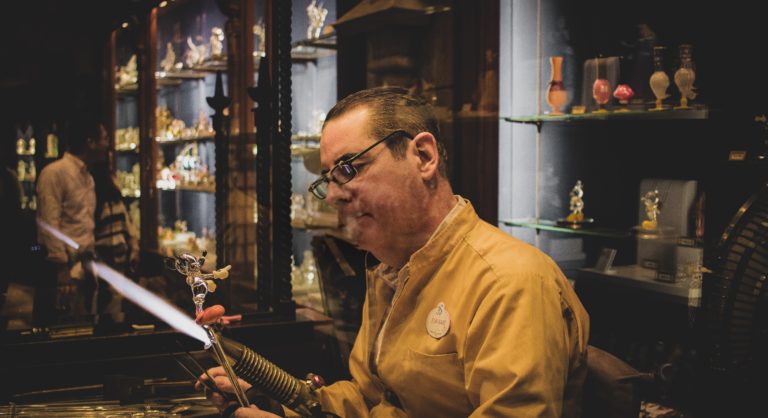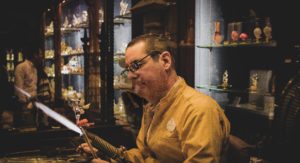 You'll encounter street performers that are amusing to interact with, and the barbershop quartet that wanders around is always outstanding.
I'll even go out on a limb and say there are characters that are pretty funny to talk to. They are good at interacting with adults and cracking jokes on the fly that will definitely make you laugh.
There are also classic Americana comfort foods galore, including hot dogs and french fries at Casey's Corner, the ice cream shop, and the fan-loved churros, Mickey bars, and Mickey pretzels at stands. It's fun to wander around with a snack and see what's going on in the park and just take things in if that's your thing.
Things that might drive you crazy at Magic Kingdom
It tends to be pretty loud. There are periodic parades where the music is blasted to deafening levels on the speakers, and navigating can get a little crowd-heavy. Magic Kingdom is also where you'll encounter the highest population of tired, cranky, hungry, screaming kiddos.
If you're all about the thrill rides, you'll also find little to do here. There are a couple rides that will interest you, but this isn't the destination for ride-adrenaline junkies.
Restaurants are harder to come by; it's a LOT of quick service, and the restaurants are pretty competitive, so you usually need a reservation. If you are hoping for a sit-down experience, you need to book it ahead of time. There are some quick service gems in the park, but obviously it's not that same as settling down to rest for a bit.
Recommended Magic Kingdom Rides for Adults
Haunted Mansion
Type: Slow-moving dark ride
FastPass+: Yes, but you may not need one depending on what time of year it is
Haunted Mansion is my personal favorite. It's creative and amusing, and is one of the ones everyone goes to when they're there. It's also SO nice to sit and rest in the air conditioning, so that's an added bonus.
Pirates of the Caribbean
Type: Slow-moving dark ride
FastPass+: Yes, but you probably won't need one.
Pirates is another classic, though my husband and I aren't really fans of how they've updated the ride over the years. Still, we hit it every time since it's a classic worth experiencing.
Big Thunder Mountain
Type: Fast rollercoaster, but nothing extreme
FastPass+: Yes, and I'd recommend you get one
This wild west-railroad-themed coaster is just flat-out fun. It's fast with fun dips and turns, and I've never found someone who didn't like it!
Splash Mountain
Type: Log flume with huge drop at the end that makes my palms sweat
FastPass+: Yes. You will need it if it's during the warmer months
This is my  husband's favorite ride, and I get anxiety over the drop every time. ? This is a great one when it's warm outside since the odds of you getting wet by the splashdown at the end are very high. Lines can be incredibly long because of this, so if kind of ride if your thing, FastPass+ this sucker.
Space Mountain
Type: Dark roller coaster
FastPass+: Yes. And you will need it, for sure.
Another favorite of visitors, this fast-paced rocket-themed roller coaster zips you indoors in the dark while playing futuristic music. There are sudden drops, twists and turns, but nothing upside down. It's probably my favorite coaster of all time, because it's the right mix of fast fun without being extreme about anything. It's a ride that will consistently have over an hour wait no matter the time of year, so definitely FastPass+ it.