The moderate resort options are much more adult-friendly than the value resort options, so I feel pretty comfortable recommending any of them. The variance will really be tied to your personal tastes and the amenities you want.
Pro tip: if you are considering a moderate resort, I really encourage you to compare prices with renting DVC. The price tag will typically wind up the same, but you get to stay at a deluxe resort property!
Moderate Disney Resorts
Moderate resorts aren't right at the entrance to any of the parks, so you will be relying mostly on buses to get you where you need to go.  Some of them do have boat service to Disney Springs, which is a nice perk. These properties are clustered south of Magic Kingdom, around the Disney Springs and Epcot area. 
Caribbean Beach Resort
Themed around the Caribbean islands, a lot of visitors love this one for the relaxed, beach-y feel provided in every little detail.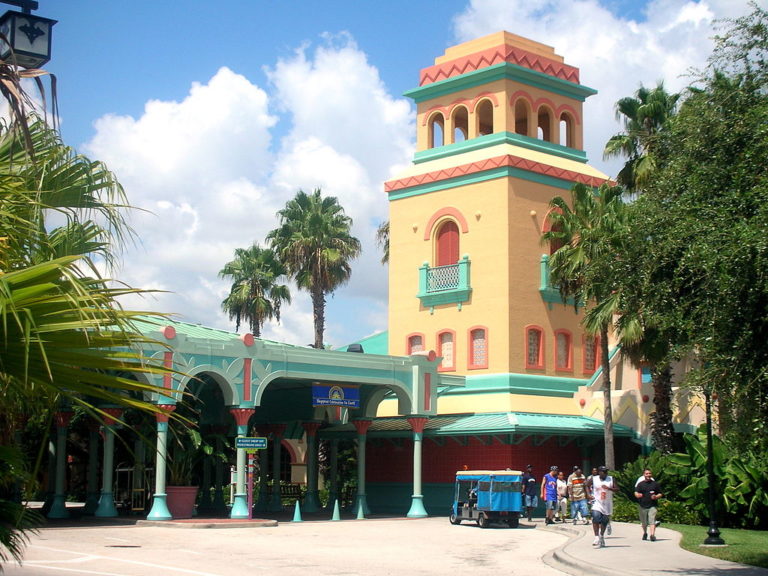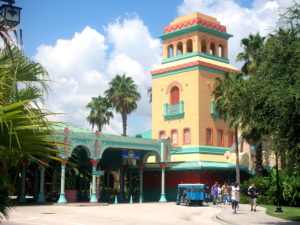 Pros:
feels tucked away and quiet
large, lush grounds that you can spend plenty of time on if you aren't feeling "park-y"
renovated in 2019
varied menus with plenty of vegetarian options
situated on a lake, with white sandy beach and hammocks for relaxing
Cons:
the grounds are very large, so if you forget something at your room…yeah. you're walking a lot.
the main pool area can get noisy with the kid activities they host there
if you go during hot weather, the shade options outside can be slim
Coronado Springs Resort
Coronado Springs is situated between Animal Kingdom and Hollywood Studios, with Spanish colonial theming. It's one of the hotels that has a convention center attached to it, which has its good and bad points.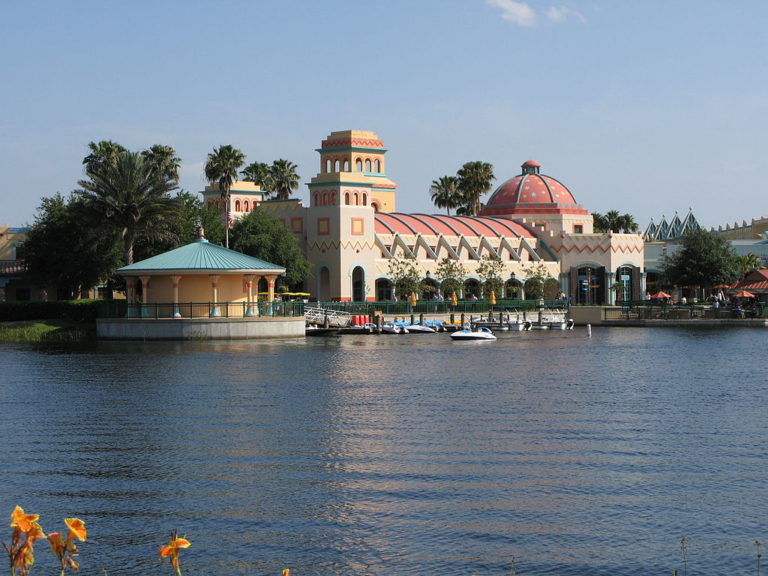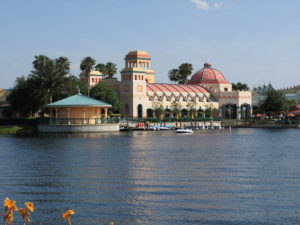 Pros:
22 acre lake provides natural beauty
recent refurbishments
guests often comment it feels more like a deluxe hotel, but for a much lower price tag
Grand Destino tower addition opening in 2019, which will also bring two more restaurant options
attached to a convention center, which means it can frequently be more adult-heavy
Cons:
it is attached to a convention center, which means it can get crowded!
conventions can include things like dance competitions, which means TONS of kids and teenagers
it's large, so that can mean long walks to buses and food (depending on where your room is)
Port Orleans Resort
This resort technically houses two sub-resorts, which the main difference being the theme and size: French Quarter (think Mardi Gras) and Riverside (think rustic bayou). They both are infused with touches of deep southern charm. The properties are situated between Epcot and Disney Springs.
BONUS: These are the ones that have boat service over to Disney Springs. It's lovely!
French Quarter
We used French Quarter as the room block option for our wedding guests and they LOVED. IT. If you've never been to Disney World, it's a nice one to do, because it's small and less overwhelming.
The grounds are beautiful with walking paths, tons of trees that provide shade, and unlike some of the other moderate properties, it's pretty compact. This means no crazy-long walks for anything, from getting the bus to grabbing food.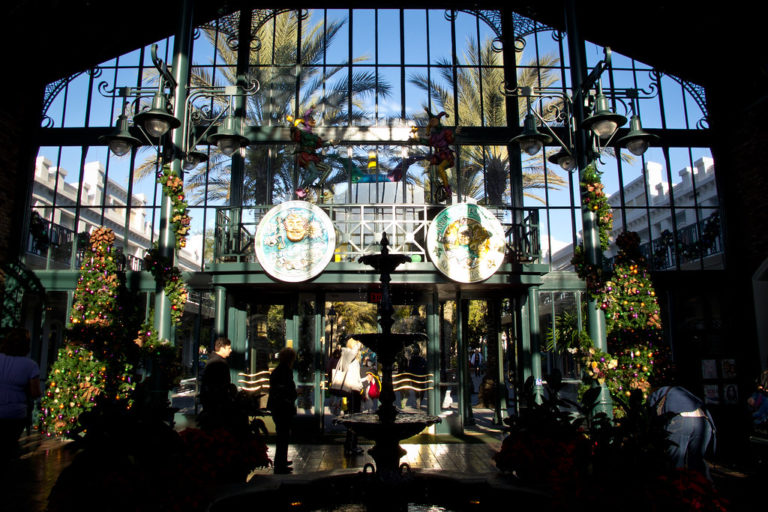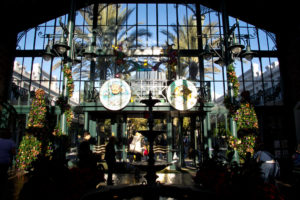 Pros:
amazing, beautiful grounds that are a pleasure to walk through
smaller property size, so less walking to things
one bus stop, so you aren't having to go around the resort to several stops before being on your way
boat service to Disney Springs. We loved this for nightlife – it's a gorgeous, quiet experience, winding through the creek
less overwhelming for first-time visitors
Cons:
one bus stop, so if the buses are running late, you are waiting there with an ever-growing crowd
dining is REALLY limited – there's basically a quick service location, and that's it. No sit-down restaurants; you have to walk to Port Orleans for that
Riverside
We hopped over to Riverside frequently in the days leading up to our wedding, and it's a blast. It has restaurant and entertainment options that French Quarter doesn't. Rooms are divided into two themes: Alligator Bayou and Magnolia Bend. Alligator Bayou is more of a nature-centric, rustic feel, while Magnolia Bend evokes the southern plantation/mansion feel.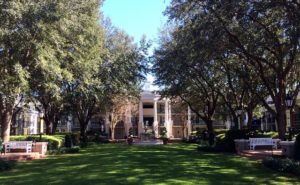 Pros:
Boatwright's Dining Hall is there for a sit-down meal if you want something less chaotic than the quick service option.
Yehaa Bob at the River Roost Lounge is an ABSOLUTE BLAST. Must-see if you enjoy live piano and comedy!
beautiful, romantic non-cartoon-focused theming and grounds experience
Cons:
rooms can feel cheaper than other moderate resorts, due to the "rustic" theming in Alligator Bayou rooms
property is larger than French Quarter, which can be a drawback if your feet are tired
complaints in the past year about housekeeping not servicing rooms daily