I'll just be honest: if you don't like overly-themed, cartoon-focused stuff, you'll have a hard time with the value resorts at Disney.
They're very much meant for families with kiddos, so while they're a good price, you will totally know you're at Disney World and that the majority of attendees are families with small kids.
So, the other thing you can take from that: there are kids everywhere, and they're usually loud. Fair warning.
Disney's Value Resorts We Recommend for Adults
Here are the things to know, so if these are deal-breakers, you can investigate alternatives such as spending more for a moderate resort, renting a DVC suite, or staying off-property.
The rooms themselves are fairly generic on the interior, but the exterior is highly Disney-animated-feeling.
There are no on-site table service restaurants. Your options will all be quick/counter service only.
All but one of two of the Value resorts share the bus route. This means a long haul to the park because you have to stop at all the other resorts. The ones I recommend below do NOT have that going on, and it's one of the reasons I recommend them.
(As an aside, technically the Campsites at Ft. Wilderness are a Value-priced option, but I'm not including that in this list since camping is a different animal vs. a hotel room.)
Art of Animation
The newest of the Value resorts, Art of Animation is slightly more expensive than other Value resorts, but has a few perks the others don't. (You should price compare them to a moderate Disney resort, though. During certain times of year, the cost difference might be negligible.)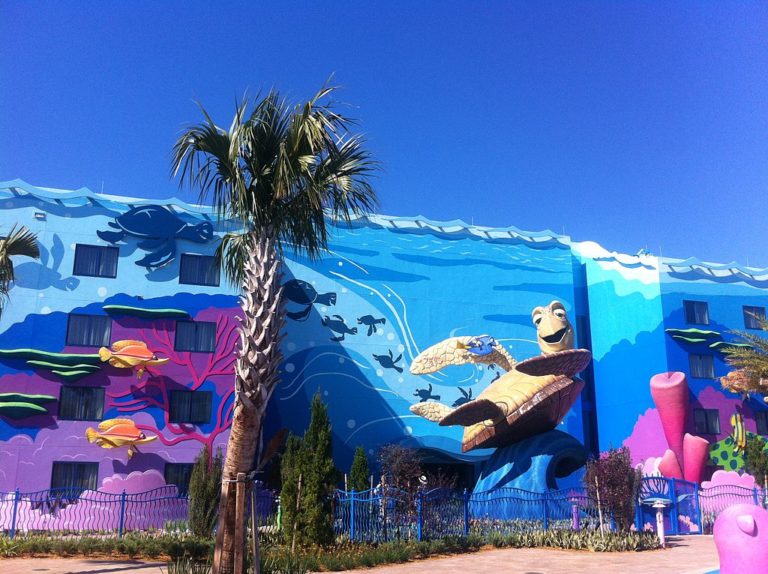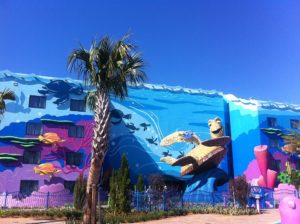 Pros:
widely considered to have the best quick service meals of the Value resorts
dedicated bus line means you aren't having to stop at other resorts going to/from the parks
Cons:
slightly more expensive then other Value resorts
VERY cartoon-themed, which might not be your thing
Pop Century
Still cartoon-like, but focused more on some fun, historical fads  vs. squarely on Disney characters. Pop Century also has decent dining for quick-service.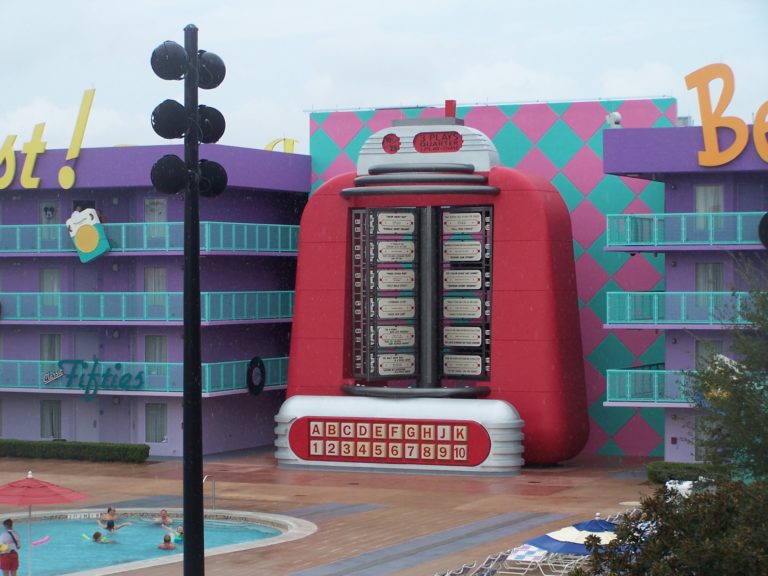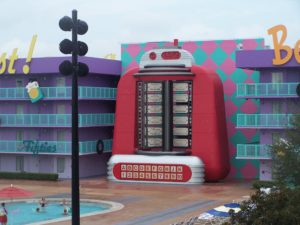 Pros:
if you aren't big into Disney-cartoon-specifc theming, this is a good choice (but still cartoony and heavily themed, make no mistake)
guests like the quick service food options vs. some of the other Value resort options
dedicated bus line means no stopping at other resorts for pick up and drop off
Cons:
same as any Value resort drawback noted at the beginning of this post