Disney World's deluxe resorts sit very close to the parks, so part of deciding on one should be tied to where you think you'll spend the most time.
One of the most confusing aspects of Disney World Resort is where things are in relation to each other. I've simplified this for you below, listing options by home resort, along with the pros and cons of each. You may also want to grab my one-sheeters on the deluxe hotels so you can easily understand their features.
All of the deluxe resort options are very adult-friendly. The ratio of screaming kids at tends to be less – probably because it's easy to go to and from the park for naps!
Magic Kingdom Deluxe Resorts
Just in front of the Magic Kingdom is a huge lake called the Seven Seas Lagoon. All the deluxe resorts for the easiest Magic Kingdom access are located around it. 
The ratio of screaming kids at tends to be less – probably because it's easy to go to and from the park for naps!
Real talk: Magic Kingdom may wind up being where you spend the least amount of time. It's the most family-focused with the largest amount of visitors per park, and the most kid-focused stuff. That said, I love the deluxe resorts in the immediate area. The monorail is sooooo convenient, the resorts have fabulous restaurants and bars, and the ambiance in each of them is delightful. 
The Grand Floridian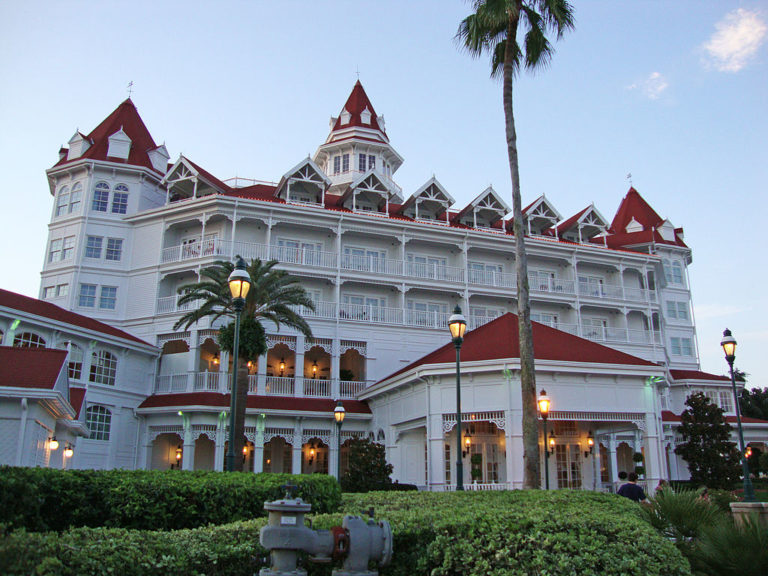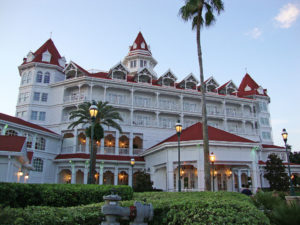 Pros:
beautiful
great and varied restaurants
lovely views of the lake, monorail, and castle
easy monorail access
Cons:
Expensive
last stop on the monorail to Magic Kingdom, so it can be crowded at peak times!
Check out our favorite adult-friendly table service restaurants at The Contemporary!
The Contemporary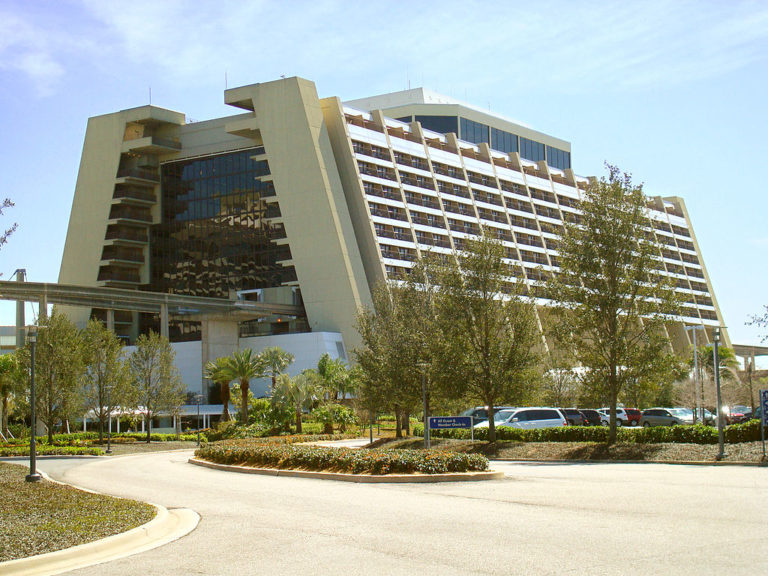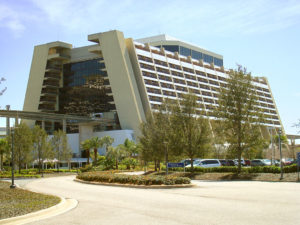 Pros:
sleek design/minimalist theming
monorail access
great restaurant on the top floor
convenient for monorail transfers to Epcot
walking distance to Magic Kingdom
views of the fireworks,
lake activities such as fishing and boat rentals
Check out our favorite adult-friendly table service restaurants at The Contemporary!
Cons:
Chef Mickey's is on the main floor, which can cause crowding and a lot of noise from kids.
Wilderness Lodge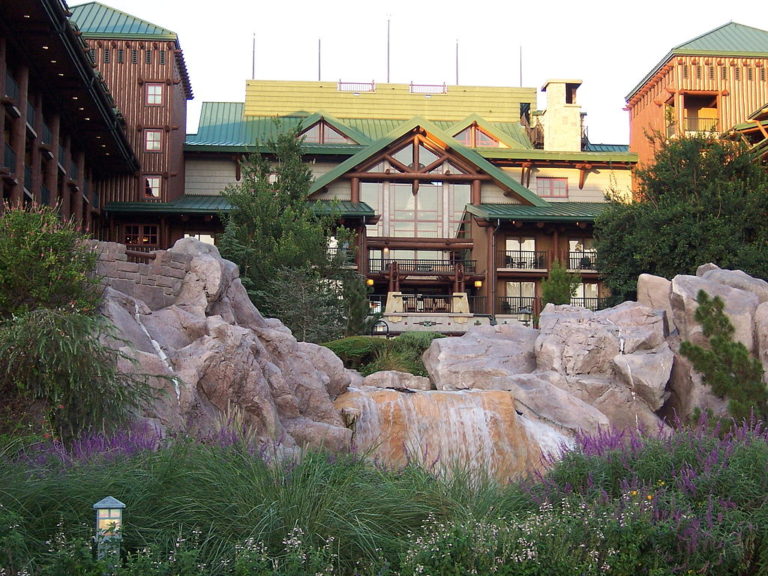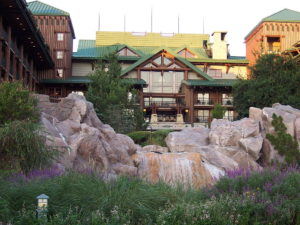 Pros:
Very quiet, tucked back on a more private area of the Seven Seas Lagoon
beautiful interior if you like the feel of a lodge
fantastic restaurant on property
walking/running trail
access to the campgrounds for fishing, boat rentals
boats will take you to Magic Kingdom, which is a lovely ride with usually a nice, cool breeze.
Cons:
No monorail, so you either need to take buses or the boat to Magic Kingdom to connect you where you need to go
No view of the castle or park
Polynesian Resort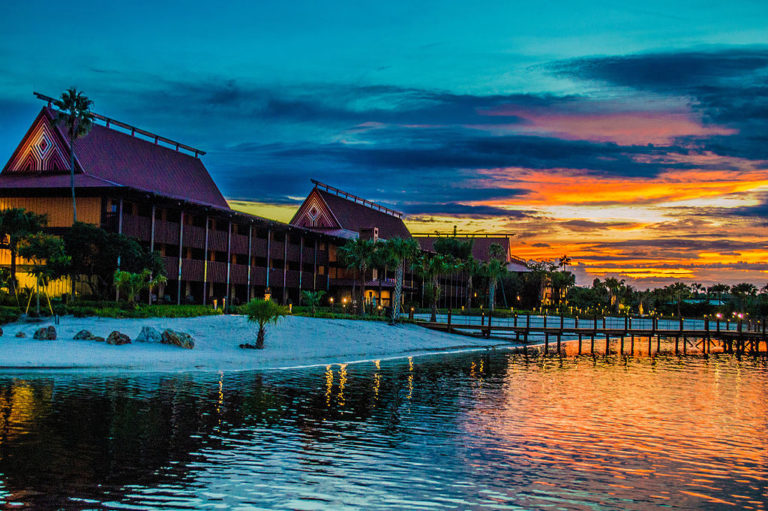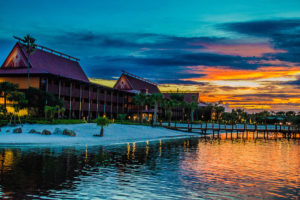 Pros:
Beautifully renovated lobby
Great restaurant options
Adults-only bar option
White sandy beach
Amazing views of Magic Kingdom fireworks
Monorail access to Magic Kingdom
5 minute walk to Epcot monorail vs. having to transfer like everyone else
Cons:
Lobby and pools can get kid-heavy and noisy
Check out our favorite adult-friendly table service restaurants at The Polynesian!
Epcot Deluxe Resorts
Beach Club and/or Yacht Club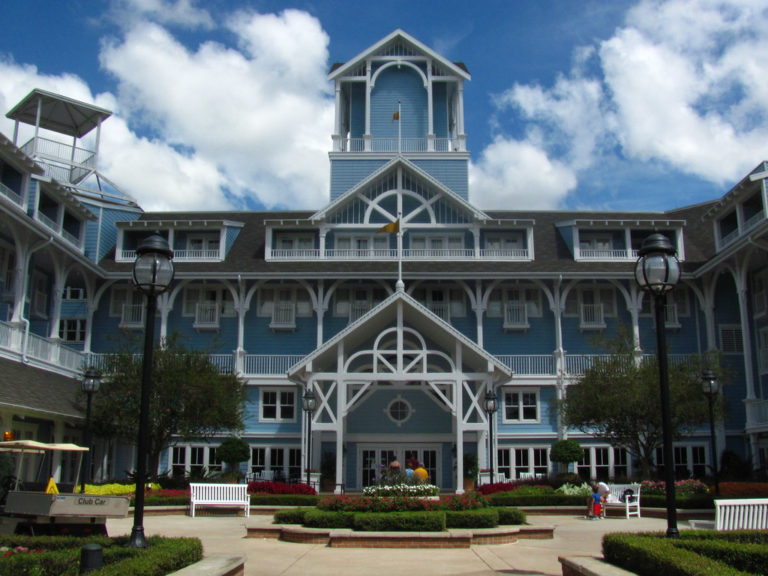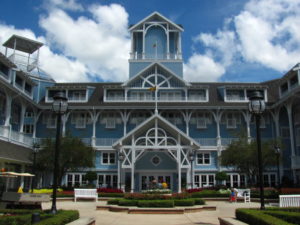 These two are right next to each other, so the benefits are the same. The decor feels very adult and sophisticated.
Pros:
beautiful
mature-feeling
quieter than other resorts (see below note about Boardwalk Inn)
pool with a sandy bottom and bar service
walking distance to a back entrance of Epcot that isn't as busy and puts you right at World Showcase
Cons:
Parks other than Epcot are not easily accessible – you will have to rely mostly on buses.
Check out our favorite adult-friendly restaurants at Yacht Club!
Boardwalk Inn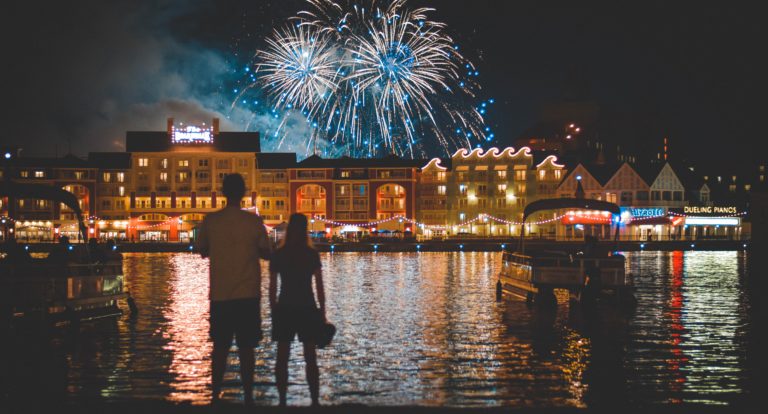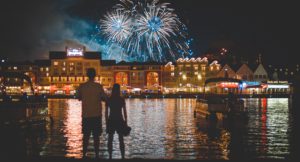 This resort sits across the water directly from Beach Club and Yacht Club, so it's very similar in pros/cons to those locations. It's themed after old-time Atlantic City.
There is one thing that could be a pro OR a con, depending on your tastes: activity level. Boardwalk is nice because it's a fun area, with walkable, fast access to ESPN Zone and Jellyrolls, plus the yummy bakery.
That comes at the price of it being somewhat busy and noisier. It acts as a destination spot for other nearby resorts, and even off-property guests come for entertainment. Some people love the energy, and others want a quieter time, so decide based on your preferences.
All three of these resorts are within walking distance of each other, so you can take advantage of all the resort restaurants we recommend in Epcot area.
Animal Kingdom Deluxe Resorts
Animal Kingdom Lodge
This is a deluxe resort but it is NOT close to the entrance of any park. No other deluxe resort has that situation, and it has some drawbacks, namely it's not convenient to get to and from the parks.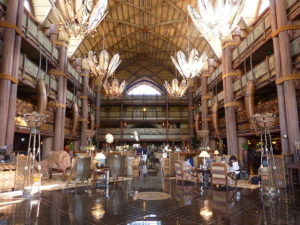 Pros:
it's very grand, and completely unlike anywhere else in Disney World
beautiful woodwork
fantastic dining options
Savannah views (aniiimaaaaaaals!)
night safari vision
if you don't want to feel like you're at Disney World, you probably won't
Cons:
buses are the only transportation, even to Animal Kingdom itself
due to the environment needed for the animals, it's set much further out from the other areas of Disney, which means longer times to get anywhere
because of the jungle/wood theme, the decor can feel very dark
Savannah views are pricey, but actually seeing animals from your room is hit or miss
Check out our favorite adult-friendly restaurants at Animal Kingdom Lodge!