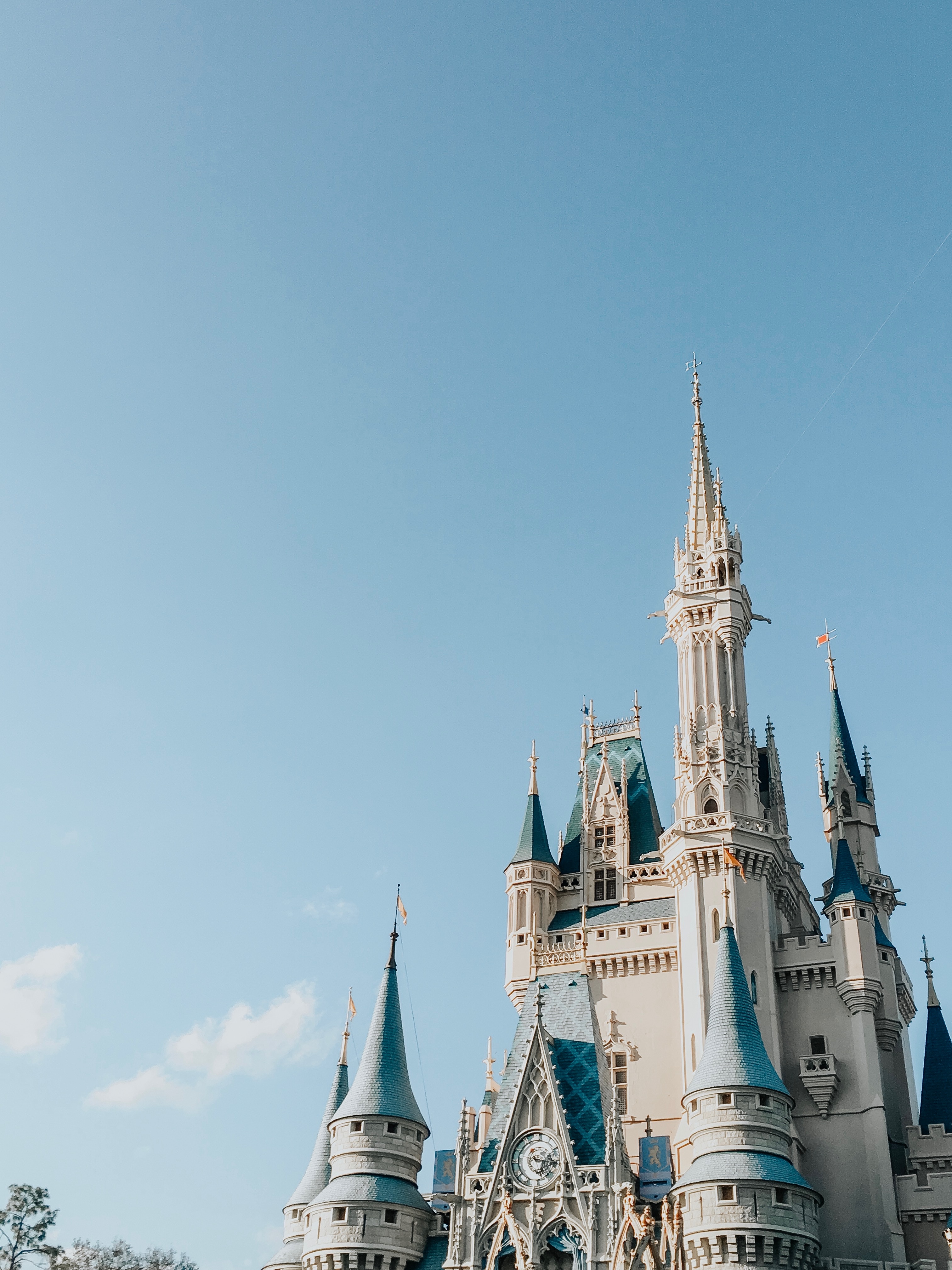 So, you're thinking of taking an adults-only trip to Disney World…and then you started reading blogs. Your first thought: "Are these people for real?" 
You decided to try and power through. And then your head started to hurt because there was so. much. information.
And everyone is so DAMN ENTHUSIASTIC ABOUT EVERYTHING, with staggering amounts of detail.
Planning a Disney World Vacation for Adults
A simple Disney World vacation will feel TRULY overwhelming when you hit that wall of information. Plus, most of it is tailored to families or Disney fanatics. A lot of it doesn't apply to normal adults who just want to go have a fun and easy vacation!
Planning a fun, adult trip to Disney doesn't have to be complicated, hard, or require insane levels of planning.
Hey, look. Some people like to do it that way, and hey, yay for them, but I just do not have it in me, y'all. In reality, there are some surefire winners for adult trips to Disney World, but the time it takes to find it is maddening.
If you've never been to Disney World, there are 3 simple choices you make. Ignore all the other stuff first. Making these choices will help make the rest of it feel less overwhelming as you go!
The Decisions That Dictate the Rest
In reality, there are three decisions that operate like "Choose Your Own Adventure" when planning a Disney World vacation. Making one or the other helps the rest of the choices flow more freely down the line.
I'm going to outline these here so you know what sections to start with, and what to consider before anything else:
Thing #1: Staying on Disney property vs. Off-Property
This is probably the largest decision you will make, though it seems like a benign one. When you decide to stay at Disney-owned hotel on their property, you get a LOT of perks you may not if staying off-property.
Disney World offers 3 price levels of resort, so you do have options: value, moderate, and deluxe. The perks to staying on property apply to all of them, so really it's their location and amenities that differentiate them.
A lot of folks simply price shop Disney resort costs vs. off-property rates. Doing this doesn't factor in the perks and extra hidden costs of staying on Disney property. Definitely be informed on that front, because the perks may or may not be deal-breakers for you vs. staying off-site.
If you would prefer to stay off-site, I recommend staying at a Disney Springs hotel or at the Swan and Dolphin. Through 2020, they are giving perks that are very similar to Disney-owned hotels!
Thing #2: How Many Days You Stay
The Disney World Resort is made up of 4 enormous parks, beautiful resorts, water parks, and also an outdoor mall/nightlife area called Disney Springs.
To say you won't run out of things to do is an understatement! (Yes, even going as an adult.)
That's not to say you need to stay a really long time, but when deciding how to stay on your Disney World trip:
BE REALISTIC. You will be walking. A LOT.  I read somewhere people walk up to 10-12 miles a day there, and it's not hard to believe it.
Given that, it's common that people will try and do too much.
You won't get to do it all. Just let that crap go right now. You just won't, so be focused about how you want to spend your time. I'll give you the tools to help you decide so you can spend your time smartly, versus trying to do everything because everyone says you have to.
Being at Disney also doesn't necessarily mean going to a theme park every day, which can shave some money off your tickets and give you time to relax. You can read more about how Disney World ticketing works when you're ready.
Thing #3: Your Budget
It doesn't matter if you're a budget-buster or a bean-counter. You can make it work, and like anything in life, it's about decisions. I'll help you with that too, but it's good to know in your head how much you want to spend overall for your trip.
Combining that budget with the things that matter to you will get you the most bang for your buck. Maybe you care a lot about accommodations, but not about food. Maybe you will hardly be in the room, but you're an indulgent foodie. You can have a vacation that will serve either situation.
The beauty of being a grown-up going to Disney is that you can craft a visit that will hit all the right notes. I'll help you figure out how, and you won't need 80 sheets of a planning thingie to do it. (There are BINDERS out there. BINDERS. This is supposed to be a vacation!)
Here's some more information that can help first-timers:
A high-level overview of Disney World property