Disney World has created a formidable foodie footprint.  All parks have three dining types:
sit-down/table service restaurants: you sit down and have a server
quick service/counter service: you order at a counter and pick up your food
kiosks: you buy a kiosk and find a place to sit and eat (usually snacky-type food)
Reservations at Table Service Restaurants
A lot of visitors aren't aware that you can (and should) book dining reservations ahead of time. You don't need it for quick service or kiosks, but for the majority of the popular table service restaurants, you'll need to book ahead.
You can call them if you want to, but this is where the My Disney Experience app is awesome. You can book at any Disney-property table service restaurant on it, and it will let you know availability. 
Getting the tough reservations
Disney-owned resorts: You can book dining reservations 180 days out from the date you arrive.
Non-Disney resorts: You can book 180 days out from the date you want to reserve (so you have to to reserve in a succession of days vs. all at once)
The app will let you pick a specific time, or pick a meal that will translate to a block of time. So for example, you can choose 8:00am, or you can pick "breakfast." Something to note, though: if you pick a meal time and it shows nothing available, try the times around it.
For example, say you try for a 7pm reservation at Be Our Guest. It's likely going to come back as full. But, are you ok with eating earlier at 4pm? Or later at 9pm? Try some weird "in-between" times at places, and sometimes something will come up.
Also, consider doing lunches at your top picks. The menus are usually not drastically different, and the portions are usually large enough that you might not want more than a quick service bite for dinner anyway!
What is the Disney Dining Plan?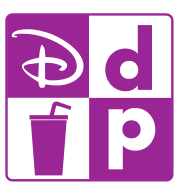 There are pretty strongly held opinions out there about this option Disney offers. The Dining Plan is an option to pre-pay for your meals by paying a set price per person, per day. You receive a certain number of snacks and meals, which you can redeem many ways. This option is only available if you are staying on-property at a Disney hotel.
Is a Disney Dining Plan Worth It?
Let's cut to the chase: will doing it save you money?
Technically, you can come out ahead, but it's rare. You pretty much need to assume you'd be getting the most expensive options at each location. They started allowing alcohol options recently, which might affect the dollars and cents some more in your favor. We've never been able to really make the math work for us.
If you don't want to get bogged down in doing the math, here's how to decide:
Does it feel more convenient to basically pre-pay for your meals? If you want to have that cost settled and out of your head going in, then what you may save money-wise is inconsequential to you. It'll feel more like an all-inclusive vacation, with the only out-of-pocket food costs being tipping the waitstaff at table service restaurants.
If you want to do the math, and/or you are fine paying for convenience, here's an outline of how it works.
Disney Dining Plan Options
Some things I find unclear about the Dining Plan that you want to consider:
What a "snack" is:  I find the term "snack" not entirely accurate. While it can mean a bag of chips, an ice cream bar or a churro….it also means a drink or a bottle of water. So, know that going in. It's hot at Disney, you're walking a lot and will be thirsty, so if they ask whether you're on a dining plan, and you say yes, that snack credit will go towards your water. Think carefully about how you redeem that credit!
The refillable drink mug: Steve and I misunderstood this, and I see it happen constantly when we are there. The refillable drink mug is ONLY good at the resorts' quick service areas. It's useless to you in the park, or when you go to sit-down meals. You'll have to weigh how much it's actually worth to you in that case. I mostly use it to grab a big coffee in the morning, and we're out and about the rest of the day.
Gratuity is not included. So keep in mind, you will stay pay out-of-pocket for tips.
Cheapest: Quick Service Plan 
$52.50 per adult, per day
2 counter service meals per night of your stay, which includes entree and beverage
2 snacks per night of your stay
a refillable drink mug (only good for non-alcoholic drinks at the resort – they do NOT fill them at the park)
Middle & Most Popular: Disney Dining Plan
$75.49 per adult, per day
1 counter service meal per night of your stay, which includes entree and beverage (lunch/dinner you also get a dessert, and select alcohol options are an option for your drink)
1 table service meal per night of your stay, which includes entree, dessert and beverage (select alcohol ones can be chosen) 
2 snacks per night of your stay
a refillable drink mug (only good for non-alcoholic drinks at the resort – they do NOT fill them at the park)
Most Expensive: Deluxe Dining Plan
$116.25 per adult, per day
3 meals at a counter service OR quick service per night of your stay. Breakfast is an entree and beverage, lunch/dinner is an appetizer, entree, beverage, and dessert. Beverages can include select alcoholic options.
2 snacks per night of your stay
a refillable drink mug (only good for non-alcoholic drinks at the resort – they do NOT fill them at the park)